Hi you guys! I hope the new year has treated everyone well! As for me, I've fallen down the rabbit hole of writing again. Which is fine when you don't have to bother with basic necessities like eating, sleeping, and functioning like a living breathing human being.  LAME. Anyway, I have lots to say. If I can stop chasing shiny things for a few minutes I might actually mention them all.
Just to be on the safe side though, I'm going to make a quick list of the things you SHOULD find in this post. If I miss something, pretend I didn't then make fun of me about it in private. LOL
1. A HUGE THANK YOU TO THE WONDERFUL BOOK BLOGGERS THAT PROMOTED HOLLYWOOD & VINE.
2. Signed autographed copies.
3. Vegas baby.
4. Giving shit away.
5. What I'm working on.
6. Book trailer.
Pfffttt I can totally handle remembering five things.
*blinks*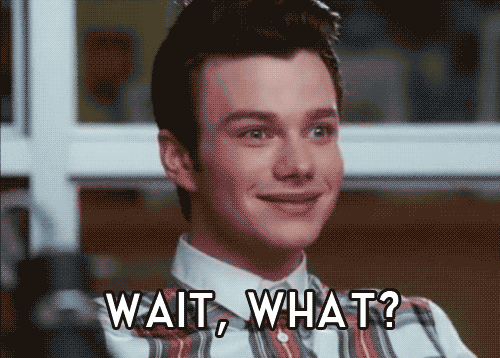 lulz… well this is awkward. What I meant was….
We have now concluded the gif portion of this post…maybe. DO YOU SEE WHAT I MEAN ABOUT THE SHINY THINGS? Tumblr=ruining productivity one gif at a time.
Okay. Let's get down to bidness. I want to once again thank all the bloggers who took the time to read, promote, and review Hollywood & Vine. Without their help, I truly believe the past month would have turned out much differently. Also I would like to give a special thank to Christine at Shh, Mom's Reading. She swooped in like my fairy godmother and literally made things happen for me. She's an amazing person and I am so honored to call her my friend.
Below is the list of awesome blogs that pimped me like a hooker working Hollywood Blvd. You guys should check out their pages for recs and giveaways!
In no particular order….
Becca the Bibliophile
A Book Whore's Obsession
Lit Slave
As the Pages Turn
Whirlwindbooks
Fictional Rendezvous Book Blog
Smokin Hot Book Blog
Rosie's Book Heaven
BJ's Reviews
#TheBookNerdLife
Booked Every Night
Books Books Books
Group Therapy Book Blog
Who Picked THis?
Sugar and Spice Book Reviews
The Book Gurus
A One-click Addict's Book Blog
All Romance Reviews
Wolfel's World of Books
Fandemonium Network
The Book Bellas
Jackie's Book Reviews
Red Cheeks Reads
Love Bites and Silk
Three Chicks and Their Books
Fangirl Moments and My Two Cents
Book Bitches Blog
Mean Girls Luv Books
Swoon Worthy Books
Teahoney's Book Cafe
Books and Fandom
The Readers Corner
Shh Moms Reading

SIGNED COPIES OF HOLLYWOOD & VINE
Yes, yes I know. Some of you are like, Liv…
I have been sailing down the river of lazy on my fail boat for weeks now. BUT if you check back here tomorrow afternoon, there will be a link and all the information you need to purchase an autographed copy. YAY!
VEGAS BABY!!!
Brace yourself…I've been invited to the LoveNVegas 2015 author's signing. Why you ask? I honestly have no idea. It probably had something to do with feeding doctored Ramen noodles to Ellie who runs the event. Doctored noodles aside, it's going to be a blast and there are TONS of amazing authors attending and DUH it's Vegas. Y'all know you wanna come get crazy with me. I solemnly swear to be up to no good. And when it's over I'll only have one question.
But seriously. Come. Hang out. It'll be fun. Promise. lulz
GIVING SHIT AWAY!!
So this was actually the reason I came here to post. But then shiny things happened and well, ya know. Anyway, for those of you who didn't know, I published Hollywood & Vine exactly one month ago. I can't believe how fast the time has flown by!! So I thought I'd do a flash giveaway. Here's the deal. Tomorrow at 8:00PM I'm going to randomly pick THREE reviews on Amazon and send those reviewers a signed copy of Hollywood & Vine along with some swagggggg. Wut wut?!? So if you haven't posted your review on Amazon, do by 8:00 tomorrow night! I want to hear your thoughts!
WHAT I'M WORKING ON
The name of my next book is called Brooklyn & Beale. The book takes places about a year after the ending of Hollywood & Vine and will feature several of those characters. For anyone who wanted to know what Josie & Anders have been up to, you'll find out soon! I plan to release Brooklyn & Beale in June 2015 so keep a look out!
BOOK TRAILER
Man, oh man. Heather Maven really outdid herself with this one. GAH I love it so much. If you haven't had the pleasure of viewing it…repeatedly…then please to be doing so immediately. You won't regret it, I swear.
Look at me remembering ALL THE THINGS!! WOOT! lol Thank you guys for all your support and harassment. My days would be dull and boring without your texts from last night tweets about public nudity. You guys are my people.
Until next time!!
~Liv